Conquer AP®
Human Geography
Conquer AP®
Human Geography
"In my 2nd year teaching APHG, pass rates increased over 20% (to above natl avg). Every student that used @iscore5aphg scored a 4 or 5"
Darren Rainwater
AP Teacher, California
"I really believe in this app because it has brought together concepts I have been learning all year. I downloaded iScore5 and I have become addicted! I love trivia games and this app keeps testing my knowledge and teaching me about a subject I love!"
Isabella Vandenbos
AP student, Lakeville, Minnesota​
"Extremely helpful I've used this app for about 2 weeks and I'm already on level 4 (second on the Android leaderboards). It makes my APHG class so much easier because I already understand the material before it's even discussed in class"
Brenden Fowler
AP student, Medina, Tennessee
NEW & UPDATED FEATURES!
​Thanks to Kevin Turner for being our lead writer on the FRQs we now offer on our iScore5 APHG App. We now offer 6 ADDITIONAL FRQ opportunities.
​Thank you to Wendy Silvius and Daniel Berry for leading the efforts on our BRAND NEW PRACTICE EXAMS. All available now on our new app. Download below.
Kevin Turner
started the AP Human Geography program at Spanish River HS in Boca Raton, FL 16 years ago.
When he is not in the classroom, he is either coaching soccer or taking students on a trip somewhere like Peru, Japan, Egypt, or Australia.
Kevin has been a part of scoring AP exams each summer since the Clemson days over a decade ago. Give him a follow on Twitter or Instagram @spatialshark
Wendy Silvius
teaches AP Human Geo at Indian Hill High School in Cincinnati, Ohio for 13 years. She has served as a Reader and a Table Leader at the AP reading in Cincinnati.
Wendy is currently working as a consultant for the College Board to provide support to teachers in integrating service learning into AP Human Geo.
She was selected to be a Teachers for Global Classrooms Fellow, in association with the U.S. Department of State, in 2013.
With our human geography app, enjoy preparing for your AP exam as you journey into how humans have influenced the earth's surface.
Review interesting details about where religious conflict in the world exists, the distribution of language families in the world, and the tension that exists between globalization and local culture. And that's just in our Cultural Geography portion of the app!
Learning with the iScore5 Human Geography app will help you study and prepare for your AP exam, and maybe even help you change the world someday!
The app comes equipped with two practice exams, over 500+ practice questions, and 4 different levels of difficulty.  Finally you can learn while you play by downloading the iScore5 Human Geography app!
Join in the fun!
Our updated app is now available on iPhone and Android.
Download now and see the exam results for yourself.
Built for Learning.
Made for Fun.
New Features for the 2018 Updated App!
NEW Practice Exam with 75 brand new questions
6 ADDITIONAL FRQs and associated rubrics (13 FRQs total!)
Expert-written AP®-style questions
Solutions with explanations
​New bonus round categories
​Plus, all the gaming and review features you loved in the first version!
Experienced
A combined 300 years of experience teaching AP Geo!
Credible
Published books about AP® Geo
Attend the AP® Geo Exam Reading
Written previous AP® Geo Exams
Invested
Determined to build this app to help students succeed
Subject Lead & Co-Founder: Ken Keller | George Walton High School | Georgia
Subject Lead & Co-Founder: Greg Sherwin | Adlai E. Stevenson High School | Illinois
Subject Lead & Co-Founder: Paul Gray | Russellville High School | Arkansas
Rose Pettijohn | South Houston High School | Texas
Justin Clark | Sulphur High & Barb High | Louisiana
Ian Coppell | Singapore American School | Singapore
Iain Goodwin | South River High School | Maryland
Sharon Shelerud | Metcalf High School | Minnesota
Shannon Castelo | James River High School | Virginia
Seth Dixon | Rhode Island College | Rhode island
Richard Katz | Roosevelt High School | Seattle, WA
Penny Anderson | Riverbend High School | Virginia
Parisa Watson | Westosha Central | Wisconsin
Nathan Gray | Monroe Area High School | Monroe, GA
Michael Robinson | Houston High School | Tennessee
Megan Webster | J.J. Pearce High School | Texas
Lisa Lewis | Mountain Brook Junior High | Alabama
Lindsay Buccarelli | Elk Grove High School | Illinois
Lauren Jacquez | Edison High School | California
Larianne Collins | University of South Carolina | South Carolina
Kevin Turner | Spanish River High School | Florida
Katherine Cantu | Magnolia High School | Texas
Kara Charboneau | Wekiva High School | Florida
Julie Wakefield | McQueen High School | Nevada
Jessica Postlethwaite | Ridgefield High School | Connecticut
Jerry Knox | Walnut High School | California
Jennifer Garner | Forsyth Central High School | Georgia
Jane Purcell | Norman High School | Oklahoma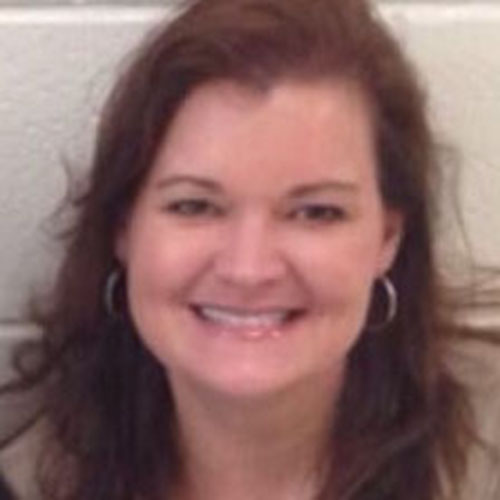 Erica Lowery | Lewisville ISD | Texas
Dorothy Cassetta | Carroll High School | Texas
David Valdez | Cherry Creek High School | Colorado
Christopher Hall | David School District | Utah
Carter Waterkeyn | Dixie Hollins High School | Florida
Brian Callahan | J.H. Rose High School | North Carolina
Ann Linsley | Bellaire High School | Texas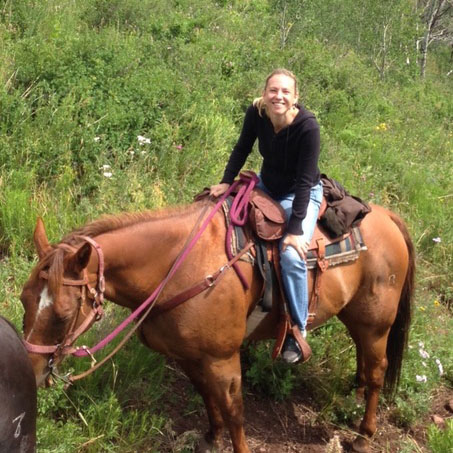 Amy Bridgewater | Fleming Island High School | Florida
Aaron Buck | Newnan High School | Georgia
Tom Wurst | Magnolia West High School | Texas
Kenny Martin | Mesquite High School | Texas